Pongoose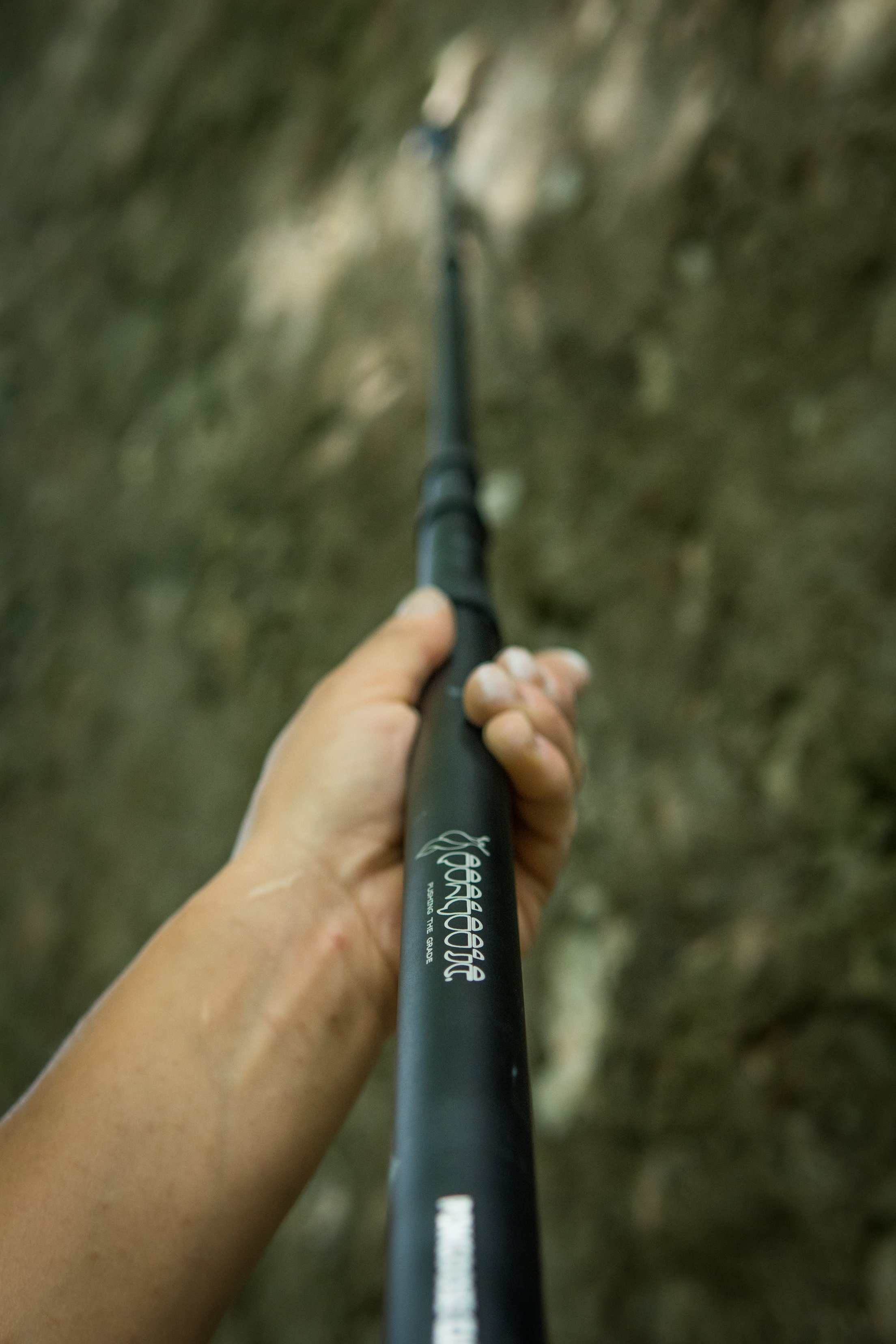 Pongoose
Here at After The Send we love to highlight some of the best new climbing companies. That's why we are so excited to add Pongoose to our Friends of the Send!
We first heard of Pongoose last year when there were whispers in our climbing community about someone designing a new clipping device. The device was talked about more and more so we knew it was going to be good and we were determined to find out more about it.
We finally met Rob and Katie (Team Pongoose) at a crag and then again at our local wall. We chatted about their upcoming product and about  After The Send. From those quick conversations, their dedication to climbing and pushing the grade was extremely evident. The 'Climber 700' was debuted earlier this year at a crag on Portland and it impressed us a lot! The intuitive design of the device and its multi-functional head proved it is far more than just a clip stick. Over the past several months, the 'Climber 700' has been adjusted closer to perfection every week. Rob, PaPa Pongoose, spends the time he isn't climbing tinkering away in his garage with all the different angles Pongoose can achieve. Katie, Rob's wife, is responsible for the professional and personal touches we love about the brand. A 'Pongoose' she told us is a name her sister made up for slugs when they were kids. Nearly all the work was done by Rob and Katie themselves; from creating the website and social media presence, to designing the art on the brushes, even to shaping the metal! If you want to support a grass routes company producing an innovative climbing product, these are your guys!
Rob first had the idea for his clip stick 6 years ago! After many years of hard work, dedication and an eye for precision the multi-functional clipping device was born.
It can clip the quickdraw to the rock with the rope in or out, it can clip the rope to a quickdraw and the most impressive part…it can remove the quickdraw from the rock! This brilliant feature is not just for the climber who has bitten off more than they can chew but for the climber who is tackling the super steep line and is struggling to get the first couple of draws out without swinging. Amazing!  Now, it has many different functions as a clip stick but it doesn't stop there! It can also be used as a monopod, a go pro holder and a brush (Pongoose specialty designed brush included). The device extends to just shy of 3 meters making it possible to clip every first bolt and more. The head of the device also has hole for which you can clip a carabiner, making it super easy to bring the device with you up a route. The head comes in 4 anodised colours (Purple, orange, gunmetal and green) with two sets of rubber quick draw grips.
All in all, it's a great bit of kit and anyone's rack would be better off with one. Keep an eye on Pongoose- who knows what they'll create next!